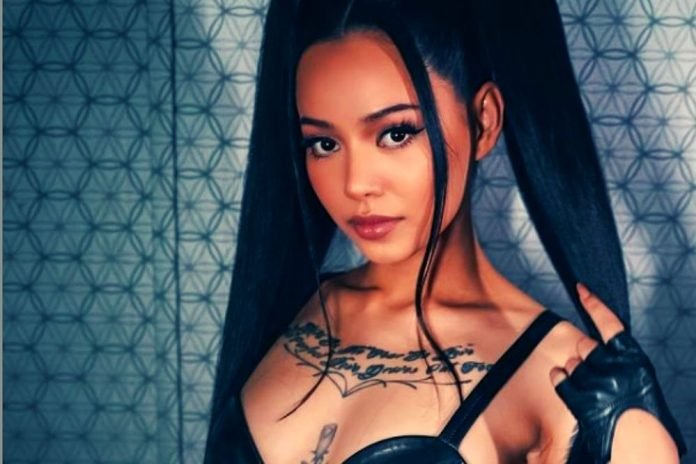 Bella Poarch: bio della tiktoker filippina che fa impazzire il mondo con i suoi post
Bentrovati nell'angolo dei tiktoker famosi, a cura di TikTok Pills. Oggi vogliamo parlarvi di una tiktoker americana, di origini filippine, che sta facendo molto parlare di sé: stiamo parlando di Bella Poarch, che in pochi mesi ha scalato le classifiche dei tiktoker più seguiti al mondo con oltre 70 milioni di follower, detenendo inoltre per molto tempo il record di like per un singolo video (oltre 49 milioni), scalzando nientemeno che Charli D'Amelio.
Vediamo qui la storia e alcune curiosità sull'influencer, oggi anche cantante americano-filippina.
Bella Poarch nasce nelle Filippine l'8 febbraio del 1997 e si trasferisce insieme alla famiglia in Texas quando ha solo 13 anni.
La sua vita inizialmente non ha nulla a che vedere con il mondo social: infatti, nel 2015 si arruola nell'esercito degli Stati Uniti, nell'US Navy, e viene trasferita per lavoro in Giappone.
Dopo alcuni anni di carriera militare, nel gennaio 2020 inizia ad avere una presenza social, aprendo il suo profilo TikTok, che inizia a curare al meglio a partire da aprile di quell'anno, forse anche complice la pandemia.
Nel giro di pochi mesi, la sua popolarità è esplosa sui social, tanto da arrivare oggi a quota 70 milioni di follower solo sulla piattaforma cinese. I suoi video che l'hanno resa famosa hanno a che fare con la tecnica del lip sync, ossia con la sincronizzazione della sua voce con i video musicali. Famoso quello realizzato per la canzone M to the B di Millie B, che è divenuto uno dei video più memorabili della storia di TikTok.
Sulla sua ascesa ha giocato molto il suo aspetto fisico, e soprattutto i suoi tatuaggi, divenuti tratto distintivo del suo personaggio social. Nel tempo ha iniziato ad aprire il suo canale YouTube e Twitter, oltre che Instagram, divenendo subito una star.
Ha poco rilasciato un marchio di abbigliamento chiamato RIPNDIP x Paca Collaboration, sfruttando la figura di un peluche di alpaca che fa capolino spesso nei suoi video clip.
Il suo video musicale e la collaborazione con TikTok
Il suo successo social le hanno spalancato le porte di una nuova carriera: quella di cantante. Infatti, a maggio 2021 è uscito il suo singolo chiamato "Build a B*tch", nella quale intrepreta una bambola gonfiabile che si ribella, insieme alle altre bambole, sfasciando il negozio che le produce. Al video partecipano tante personalità social, tra le quali anche la pornostar Mia Khalifa. Il video vuole rappresentare una forma di protesta contro l'omogeneizzazione della bellezza femminile. Neanche a dirlo in poco tempo questa hit ha raggiunto oltre 100 milioni di views.
Nel frattempo, la sua popolarità su TikTok le è valsa il ruolo di ambassador nel lancio della radio digitale del social chiamata TikTok Radio, in collaborazione con Pandora, nella quale i tiktoker di successo consigliano le hit del momento da inserire nelle proprie clip.
Curiosità su Bella Poarch
Bella Poarch, oltre che essere una personalità molto forte, fa anche parte del movimento AAPI (acronimo di Asian Americans and Pacific Islanders), che si batte per la difesa da episodi di razzismo, delle persone con tratti asiatici.